Who doesn't want a glowing skin? Every woman these days is spending thousands on products trending on Instagram promising you a quick fix to glowing skin.
But here is the thing, the key is to eat right to get that glow. We how rounded up some tasty bad boys down below that will not only give you a glow, but also make your overall health better too! So enough of those sugary drinks that can wreak havoc on our skin, now it's the time for beverages that do the exact opposite? Read on. 
Moringa Tea
Moringa is bursting with nutrients like calcium, vitamin A, B, C, D, E; minerals like copper, iron, zinc, magnesium, silica and manganese. It has moisturizing and nourishing properties as well as cleansing properties that aid in flushing out toxins from the body. Moringa leaves also contain Sulphur which is considered a key ingredient for collagen and keratin.
This unsung skincare ingredient is also packed with an impressive amount of vitamin E, which makes it perfect for dry flaky skin, external pollutants. Need we say more, we think not. Say hello to healthy, dewy skin.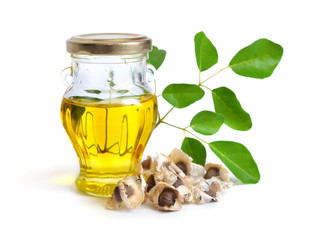 Green Tea
The natural antioxidant and anti-inflammatory ingredients in greem tea have the potential for fighting off a variety of skin disorders. Antioxidants in green tea slow down time, at least in skin years whereas the catechin EGCG is especially beneficial in reactivating dying skin cells. Moreover, the tannins found in green tea can shrink your pores and reduce your sebum production resulting in decreased oil production and hence clearer, acne-free skin. When applied tropically, green tea is known to bring down eye puffiness and dark circles, give skin a healthy glow, act as a skin toner and a face scrub.
Apple cider vinegar
Brace yourself because we are about to beauty-crush on ACV real hard. Mixing a tablespoon of Apple Cider Vinegar in warm water helps in easing digestive ailments, accelerating weight loss, slowing down the aging process, balancing the PH level of the body and skin, fighting against free radical damage, healthy detoxification of the liver and other organs and much much more! One drink literally fixes your entire body AND if this wasn't enough it acts as a toner when applied tropically. We are thinking of renaming ACV to magic potion for healthy dewy skin!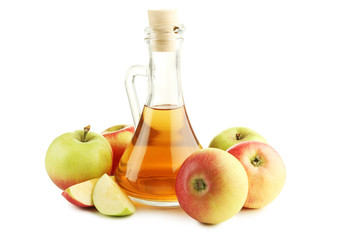 Beetroot juice
Beetroot is also known as crimson blessing for skin and hair. Packed with the goodness of Vitamin C and A, Calcium, Iron, beetroot juice helps in fighting a number of problems, which once fixed, lead to healthy, beautiful skin. Beetroot juice is known to slow down signs of aging, reduce pigmentation and blemishes, improve liver function, boost hemoglobin level, detoxify, moisturise dry skin and give it an overall dewy glow.
Forget all those expensive skin serums and give these babies a shot. You won't regret it. 
Try, Test and let us know what worked best for you! XOXO