Quarantine + Spring = Gorgeous Nail Paints!
In 2020, we are facing the COVID-19. People are working from home, children are on Corona vacations, while mothers are very busy in dealing with everything altogether.
What you are up to? if the answer is "nothing," it's your time to give some extra attention to yourself . Try to do things which help you feel refreshed, and continue your journey to find a life full of happiness.
We strive for balance knowing that self‐care is the key to a life well-lived. Home is where we choose to restore ourselves, where we are safe, comfortable and free to create a Simply Blissful life. Let's explore something colorful and redefine what it means to stay in!
Spring is here and there's no better way to get ready for the warmer days ahead than with some seasonal nail art. Look through instagram for the latest nail art designs- and copy those girl. From multi color polka dots to classic pastels, these popular spring nail designs cover every manicure vibe.
So lets start with getting your nails on point! Read on.
Pick the best nail shape!
Manicure ideas don't just stop at nail polish colors. First you have you decide which nail shape is best for your hands. So take your time to pick the best shape and file it well for a fine grid of nail paint.
You're never fully dressed without a smile!
Just like a smile is important for your face similarly a smiley is important for your nails. This nail art is super fun, and extremely easy to do. It will give you positive vibes which you need the most these days, isn't it?
Brighten up your nails with some spring butterflies!
Floral nail art isn't easy to do. But you are not in a rush! Following is a remix on the classic French manicure. However you can always mix and match your favorite shades and shapes.
Pastel Party!
Do you love MnM's? Then why not paint your nails in a variety of colors. You can choose ten different shades to create your pastel nails. This trend is specially designed for girls with short nails. This multi color manicure is like a handful of sweet jellybeans. Yum!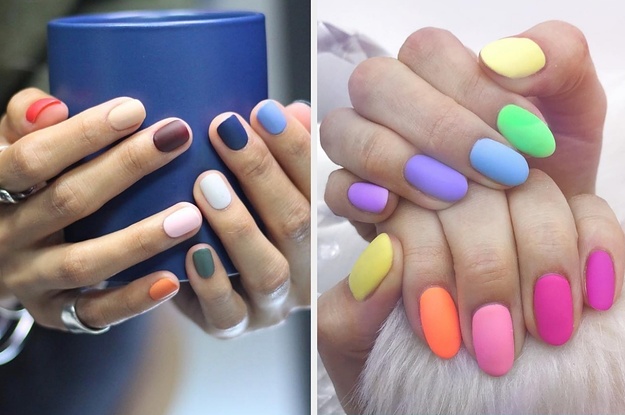 Polka Dots are never off trend!
The most popular manicure design, super easy to create and less time taking. You can use a color combo that will work from spring into summer. You can use your bobby pin and draw two overlapping dots. Just don't be too precious about it as the dots aren't supposed to be the exact size and shape.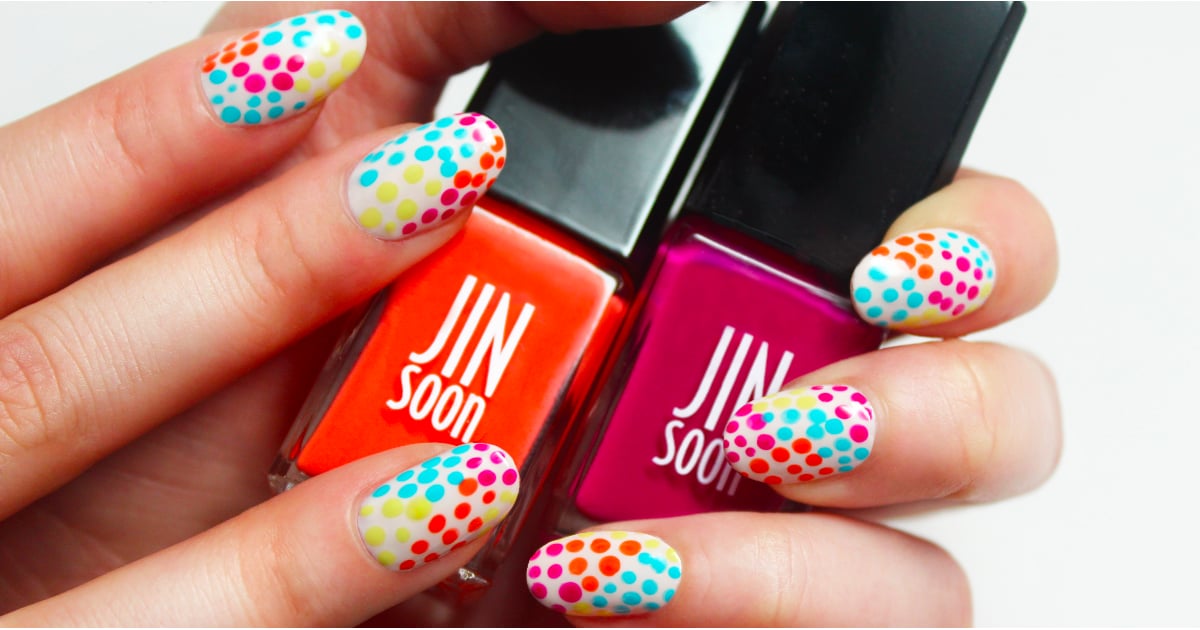 Glam and glitz!
If you're are more into parties than this is for you. Go with the golden, silver or any glitter chunky nail paint to create glamorous nail art.
Your favorite shade all the way!              
If you're more into plain nails and not a big fan of nail art than you can simply go with your favorite color. The most popular shades for spring 2020 are orangey-red, neon pink, mustard yellow, fuchsia pink, salmon nude, rosy brown, plum, and lavender.
Don't feel shy to create your personalised nail art look! Take your time, explore something different. Relax, unwind and get going with that nail therapy.
What's your favorite nail art style these days? Comment below and share it with us!