The Beauty Industry  being Affected by COVID-19 big time!
Amid the growing strain of Corona virus, the beauty world is also facing a challenge to survive and operate!
By encouraging the workers to telecommute, arranging freelance workers, and ensuring hygienic work practices and individual healthy habits for in-house workers, beauty businesses are trying to keep up with the situation. From the enclosure of beauty stores & salons to major event cancellations, the industry is facing a constant rundown. The precautionary measures have affected the beauty businesses and they have no other choice but to close their doors for an indefinite period of time. Every human life on this planet is facing both health and financial threat but no financial threat is big enough in comparison to health threats faced by the entire humanity in these dark times.
As things are getting worse, in financial terms the beauty industry is warned of the threat they are going to face in this pandemic.
Times are hard, and they are growing harder
However,  multinational companies and global beauty brands doing their best to reduce the spread of Corona  virus and taking all precautions against how the pandemic will impact the business in Q1 and beyond.
Speaking of Pakistan fashion & beauty industry, all major salons have announced their closure for their daily dealings without appointments. While some salons took strict hygienic measures and ensured to protect the lips, nose, and eyes of the clients from exposure during the services.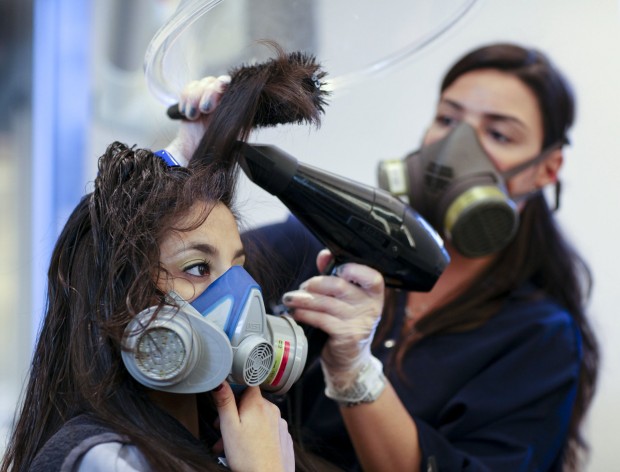 No makeup testing would be allowed to assure the safety of the customers. Along with the incessant increase to the threat of Corona virus, beauty shops & salons gradually shifted from physical limitations to the enclosure and moving to only online selling. The beauty brands ensured their customers to buy online instead of coming to the stores. Many companies took the initiative of free giveaways of sanitizers and masks.
Surely, these are the unprecedented times that require us to stay calm, be resourceful and focused on supporting each other and serving the customers.
In Pakistan due to the fast virus spread, our country is heading to complete lockdown and in such difficult times we should stand together in obeying the rules. Even if we can't reach out to those who need us, let us join together to send our bits of help in all possible ways.
Once we are out of this trauma, recovering the financial losses will not a big deal when there will be resounding happiness triumphing our hearts that we survived and didn't die amid this horror movie named COVID-19.