Want strong nails and flawless skin? No problemo!
We live in the era of the selfie generation, where each and everything is instant and filtered. Regardless of this, there is only one thing that cannot be attained  instantly and that is "Beauty". It takes time and work to get to where you want to be in your beauty game. Outward beauty is always seen on the basis of how beautiful your skin, nails, hair and overall appearance looks. So how do you get them to be perfect? You eat right.
Read on to find out what beauty foods you need to add to your diet today.
Eggs:
Egg yolks contain biotin, which is a rich source of Vitamin B. When biotin levels are low, it may result in frail nails, while healthy levels of biotin can actually reverse this condition.
Leafy Green Veggies:
Green Veggies like Spinach, Cabbage, Beet Greens, Watercress and Lettuce etc. provide Vitamin C, which is a powerful antioxidant that repairs skin from any damage done by UV rays and environmental exposure. Vitamin C also helps to boost collagen production, promoting skin firmness and elasticity. Spinach and Kale are sources of phytonutrients, which have antioxidant and anti-inflammatory benefits.
Carrots:
Carrots have remarkable anti-aging properties and they promote healthy hair and nail growth to a great extent.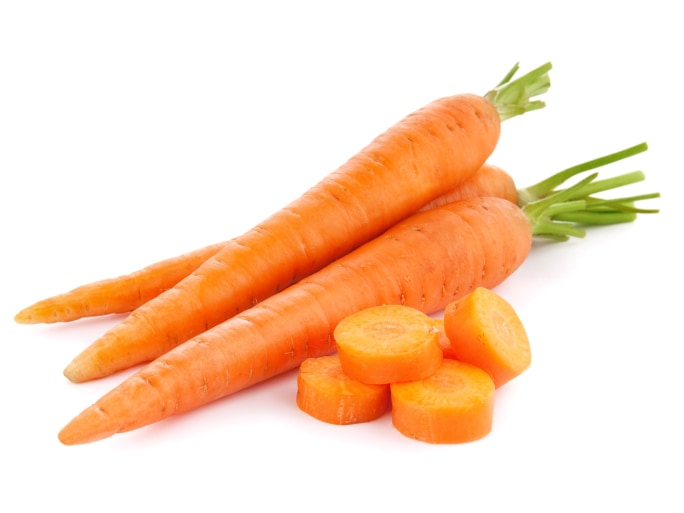 Skimmed Milk:
Skimmed milk is an excellent source of calcium and vitamin D, a combination that helps strengthen nails and promote hair growth. Milk is also a great source of protein which is beneficial since that's what our hair and nails are made of.
Fish:
Fish is an excellent source of protein, essential omega-3 fatty acids, iron and vitamin B12 and promotes great hair and beautiful skin. Omega-3 fatty acids prevent sun damage and support scalp health while protein helps ward off hair loss. Iron and vitamin B12 can make the hair color more vibrant.
Add these foods to your diet today and watch the magic happen! Any beauty questions? Ask our experts in the comments below.